Your communication partner for the German-speaking market
Helping you deliver an engaging and native experience in German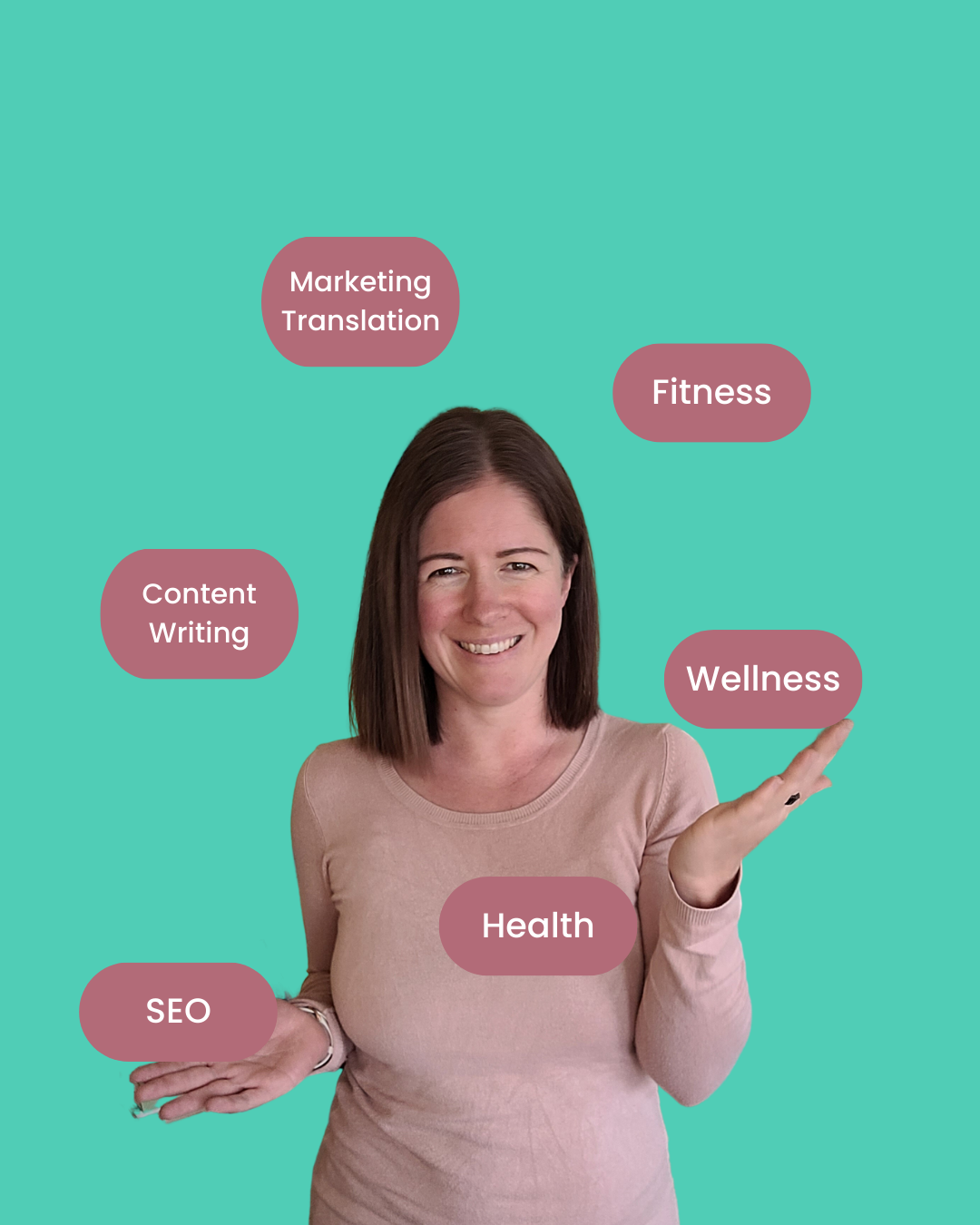 Stressed out about the quality of your German content?
Think of our collaboration as of a good workout:
It reduces your stress, brings power into your German copy, and as we build our own routine over time, it becomes easier, more efficient, and more and more fun! :)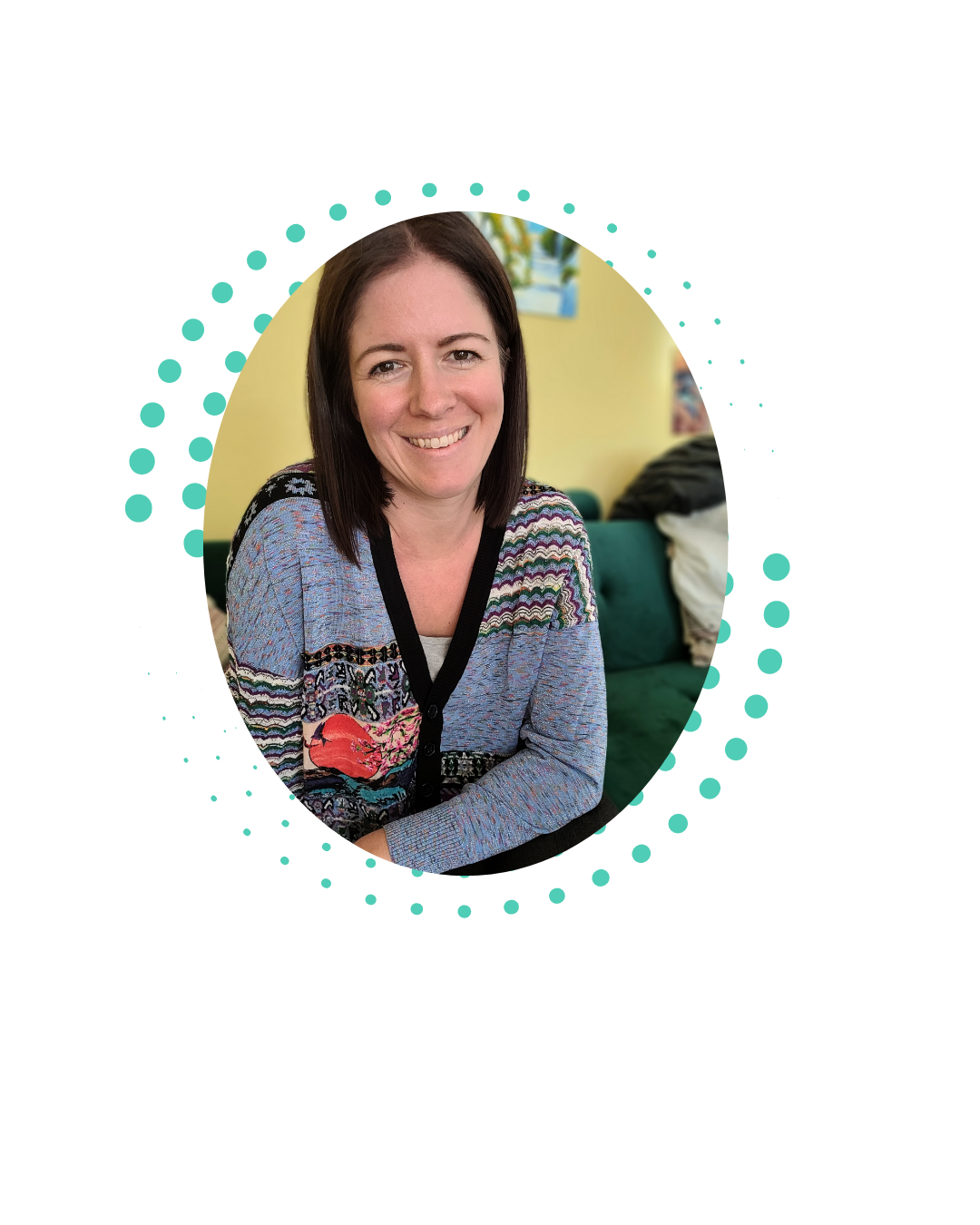 My story & mission

As a German marketing translator, I combine my passion for fitness and healthy living with my love for languages by helping fitness, femtech and wellness brands connect to their German-speaking customers, strengthen their community and ultimately grow their business.

I'm passionate about working with companies that enable people to lead a healthier, more fulfilled life.

As a fitness enthusiast myself, I can put myself in your customer's shoes and always find the right words that engage, connect and resonate with them.

While being all about the small details, I never forget the big picture. I take ownership of my work and follow a proactive approach to improve our processes, efficiency and results as we work together.

Let me be your go-to expert for all German-related consultations, and achieve peace of mind—because you know you have a reliable partner by your side who respects deadlines, is responsive and flexible, can meet quick turnaround times when needed, always delivers top-quality results, AND celebrates your milestones with you along the way!
In-depth specialisation and passion for fitness & health

While my true passion lies in stress management, relaxation techniques and mental health, I have almost a decade of experience translating content for fitness brands—from workout instructions over product descriptions of training equipment and apparel to all things healthy lifestyle.
Get to know me better—with these 5 fun facts

Hi, I'm Annalena. I'm a language nerd, but also a free-time artist, animal lover, wife and mother of a quadrulingual boy, and a fitness fanatic. When at my desk, I love juggling with words until they're in the right order to reach the desired effect. In my freetime, I love to spend time with my family in the outdoors, paint, read, learn new languages, or just sit in the sun with a nice cup of coffee.
Yes, it's true. Even though I work as a fitness translator now and I'm super passionate about the field, I hadn't done a proper workout (without a teacher forcing me to) until I was around 25 years old. As you can guess, since then a lot has changed. (Rephrase to: My first direct client is the reason I became 'sporty')
My pets make a delicious fruit salad.
No, don't worry, we're not planning to eat them, and they're not able to prepare meals either. Rather, our family pets are all named after fruits! Our dog is called Coco (not like Coco Chanel, but like coconut) and our two cats are called Mango and Uva (Spanish for 'grape'). Other cats of ours were called Papaya and Ananas ('pine apple') (unfortunately, they're not with us anymore) and Coco's sister is called Kiwi—we found a beautiful home for her in Germany, because adopting two puppy siblings just seemed too big of a task at the time.
Deep inside (and in my freetime), I'm an artist.
From a very young age, I loved to sketch and draw. And while I gave it up completely during my university studies, I found back to it afterwards. After experimenting with different media like oil colours and pastels, my preferred medium is now watercolours—in particular animal portraits in a loose watercolour style. Secretly, I'm dreaming of (or planning to?) making this an actual side hustle. Stay tuned! (And if you'd like a portrait of your beloved furry friends, you know where to find me.)
I grew up in a village with 250 inhabitants.
... and it was just amazing. I spent my childhood between cows, chicken, pigs and horses, climbing apple trees, eating cherries fresh from the tree, helping my grandma harvest her strawberries, cuddling with the neighbour's kitten (or with any kitten we could find, really—there were always kittens somewhere).
My multicultural family speaks 8 languages in total.
...and I love it! Let me explain ... I'm a German (1) native speaker, my husband is Dutch (2), we live in Catalonia, Spain, so we also speak Spanish (3) and our son who was born here is also fluent in Catalan (4) (still on my to-learn list; and yes, our 5-year-old son speaks FOUR languages—so proud!). My husband and I met each other 'in English' (5) and we still mostly speak it amongst each other now (I think I can call myself bilingual by now). Apart from these languages which are part of our everyday life, I also speak Italian (6) (thanks to my university studies), my husband speaks Swedish (7) (went to a school there for 2 years) and we both speak some mediocre French (8). That's them—eight languages in total!
BA and MA in Applied Linguistics, Cultural Studies, and Translation
Extensive expertise in marketing translation, SEO, fitness & nutrition
Certified Nutrition Coach (B license)
+10 years helping clients succeed on the German-speaking market
Accredited as a professional member of several translators associations
My values
These values are also deeply engrained in my personality. They guide me in every decision I make in my business, determine how I communicate and engage with my clients, and build the foundation of each and every project I work on.
TRUST
touch on transparency, responsiveness, flexibility, clear and open communication


CARE
I always prefer asking to basing my translation on assumptions.



RESULTS
This goes both ways. .
Now it's your turn... Does this sound like you?
👇
You understand the importance of quality translations for the success of your business.
👇
You're responsive and available for questions during on-going projects.
👇
You know the complexity of language and would not 'just quickly do this' yourself.
👇
You treat your contractors as partners rather than a 'resource'.
👇
You know how much time goes into a translation and don't suggest ridiculous deadlines and/or rates.
Do our values and goals align?
Get in touch so we can schedule a free introductory call to talk about your specific German-language needs, or just tell me about your business in an email if you prefer – and we'll take it from there.